Go to https://webmail.cs.fsu.edu and log in with your CS ID.
If this is the first time you login, you should see the system takes you to 2FA settings page and the '2-Factor Authentication enrollment' box pops up. If don't see the box, go to the Settings -> 2-Factor Authentication menu and follow the steps as shown in the screenshots: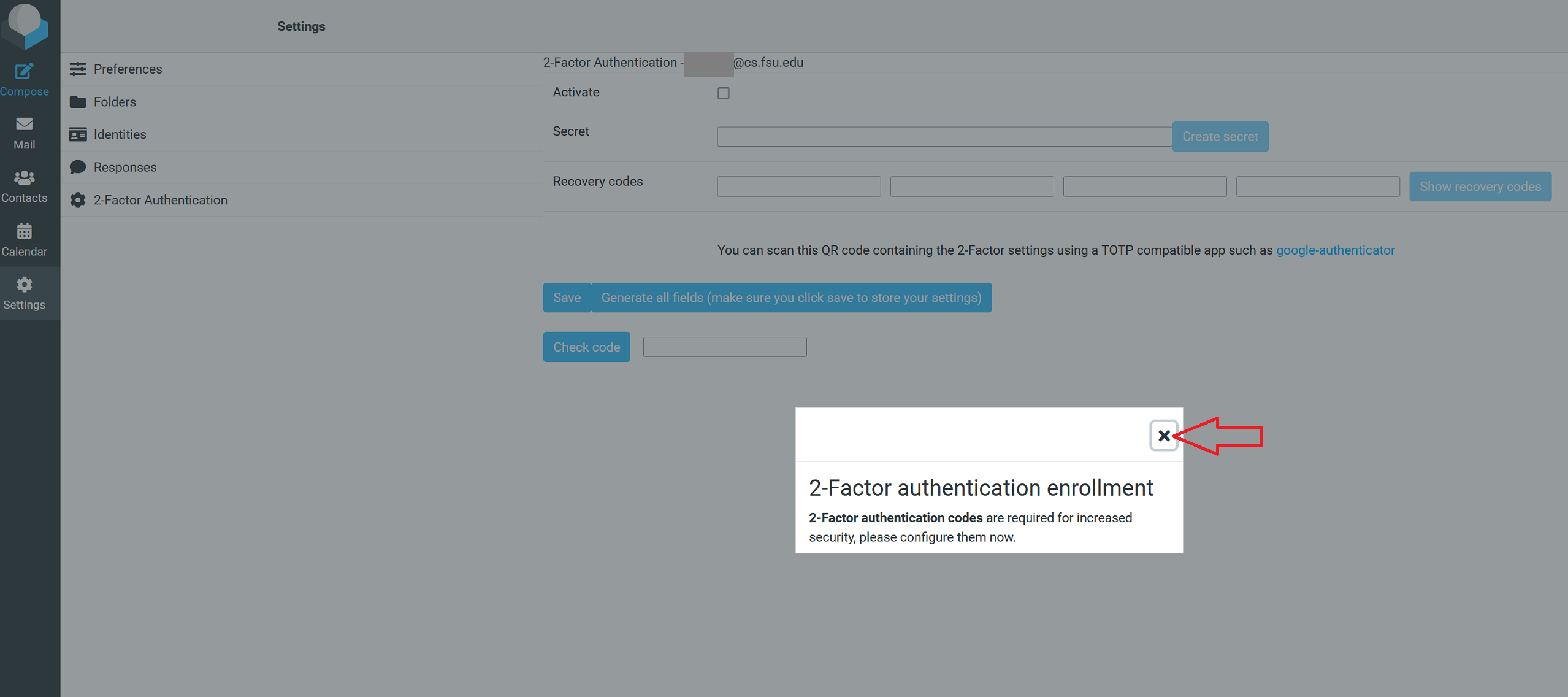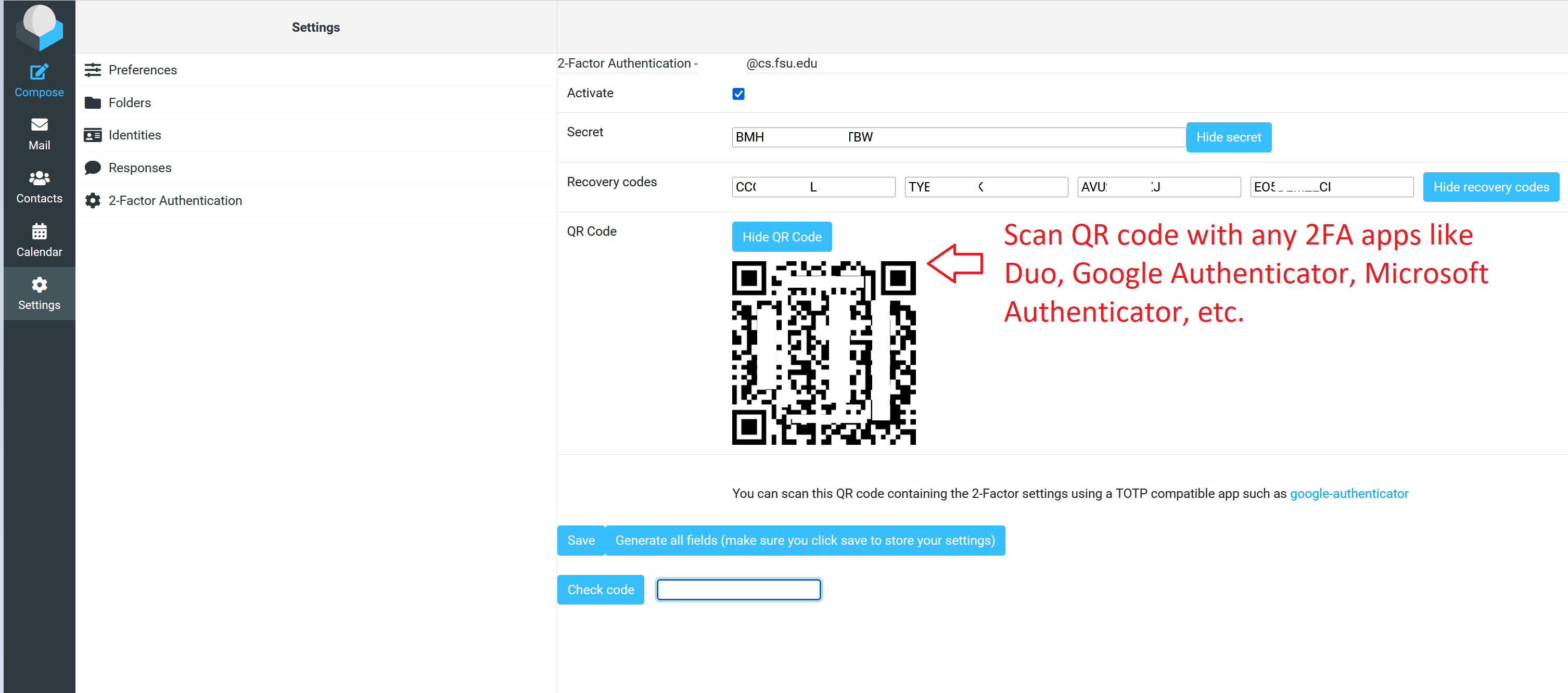 Install the mobile 2FA application (Google Authenticator, Microsoft Authenticator, Duo, etc)
Scan the QR code and enter a number in the Verification Code field. Having saved the settings, you can check the operation, exit the mail and try to log in again. After entering the login and password, a code will be requested, which must be entered by opening the application on the phone.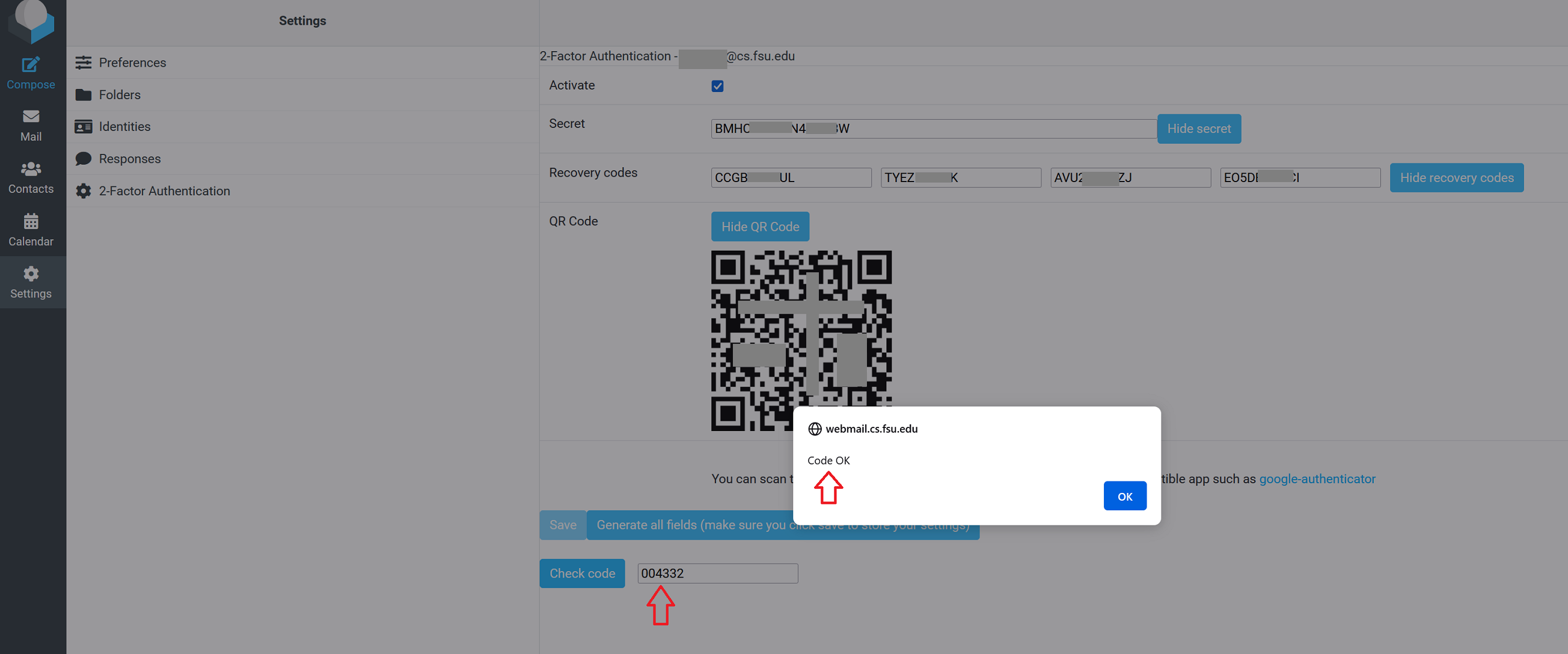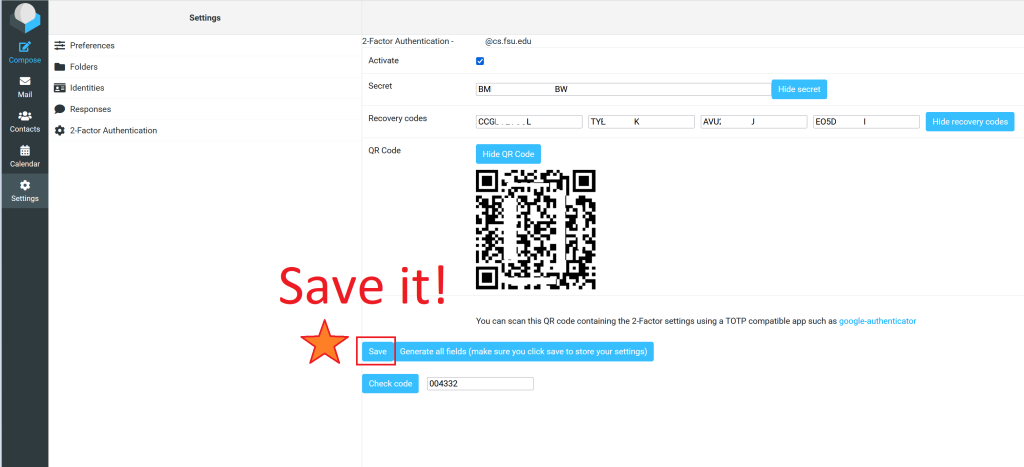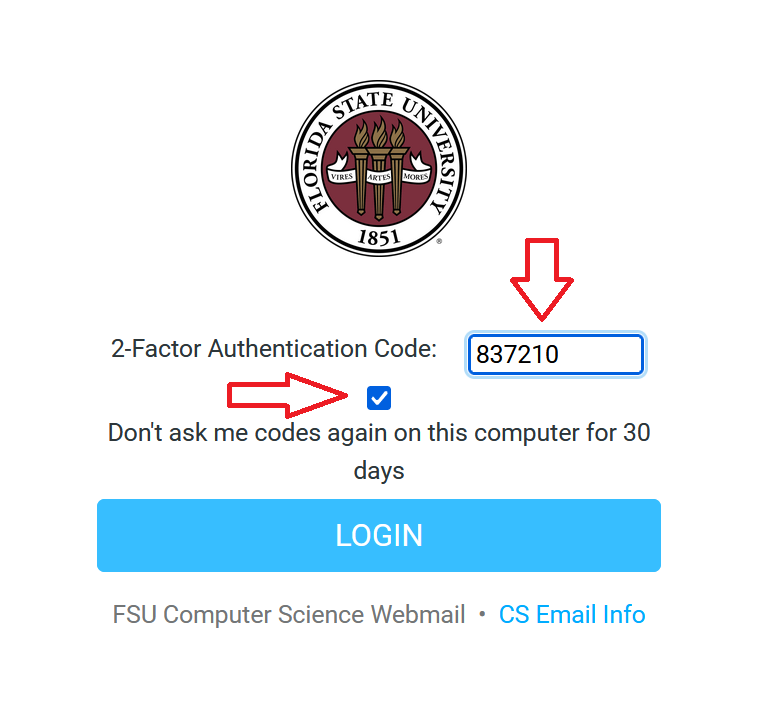 By checking the option (Do not ask for codes on this computer for 30 days), this will not create unnecessary inconvenience with access.
Attention: This option applies only to access to roundcube webmail, its calendar settings, and addressbook. As for mail via IMAP, SMTP, you can still log in with a username and password without a code. Thus, if your password is available to others, immediately change it.